Contacting the District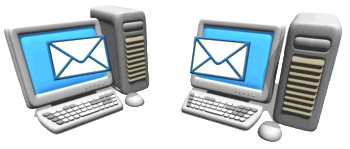 ---
Open lines of communication are necessary as we partner in your child"s education. We at the Fremont Unified School District want to hear from you.
There are several ways you can contact us.
Mail
Phone
Office hours are 8:00 a.m. to 4:30 p.m.
If you know the name of the person you would like to contact, you can look them up in the District Telephone Directory. This is for the District Office only. To contact the schools, see the Directory links above.
Email
Email addresses appear on department pages and or school sites. Confidential information about your child should not be delivered via email. If you are trying to contact someone in regards to your child, do not put your child"s name or any other identifying confidential information in the subject line.
It will always help your message get to us if you put FUSD or FremontUSD in the subject line. This way your email won"t get marked as SPAM.
You should receive a response in a timely manner. If you do not, first check to see that your email has gotten through. FUSD uses Novelle for email and unfortunately, some email providers do not interface well with Novelle. If you have questions or concerns about email communication, contact the Technology Department.
Our District has an open-door philosophy, however, we all have busy schedules and we know that you work or run a household during our office hours. Agreeing on a date to speak with your child"s teacher, principal, or a district employee will ensure that you can be heard and your issue can be addressed properly at a time that fits your schedule.
If you would like to meet with someone, please contact their office to set up an appointment.
We look forward to hearing from you!
*CONFIDENTIALITY*
The Fremont Unified School District takes confidentiality very seriously. For this reason, while we can certainly answer general questions, we can only provide information about a student to their parent or legal guardian. We do not provide personal information about employees.